BIGGEST SIMULATION MODS STORE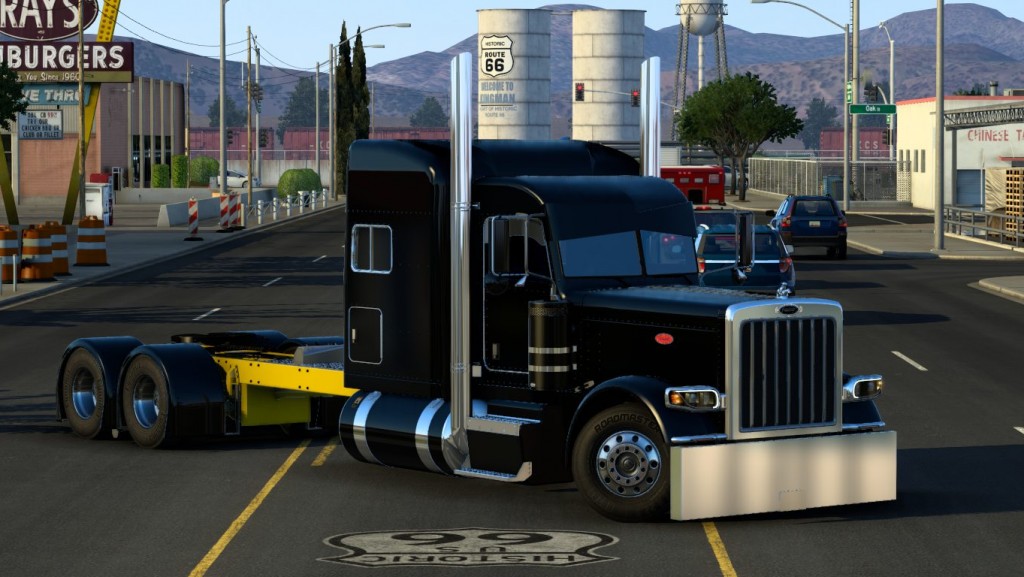 Peterbilt Pinga includes 22 chassis and 12 cabins variations, with a total 172 acessorys types having 2700+ possible personalizations for gaming.
In 2007, the company withdrew the 210/220 medium-duty COEs, as second-party equipment manufacturers found difficulties adapting to its European-based design. After a 20-year production run, the Model 379 was retired, replaced by the Model 389. Sharing its cab with the 2005-2007 379, the 389 was designed with a longer hood (the longest-ever Peterbilt conventional), upgraded headlamps, and aerodynamic improvements.
Model 389 extended-hood on-highway semitractor